@killyourfm I'd just like to interject for a moment..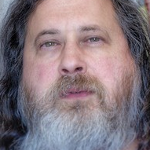 What you're referring to as "algorithms" are really machine learning agents, or as I've recently taken to call them "Big Tech's glorified AIs".
No one *programmed* them, they have been *trained* to cater to your deepest and worst instincts. Just like you train your dog to sit.
That difference doesn't make you less vulnerable, but I think it's an important one to make. Especially since dogs do not always behave.